About the Choir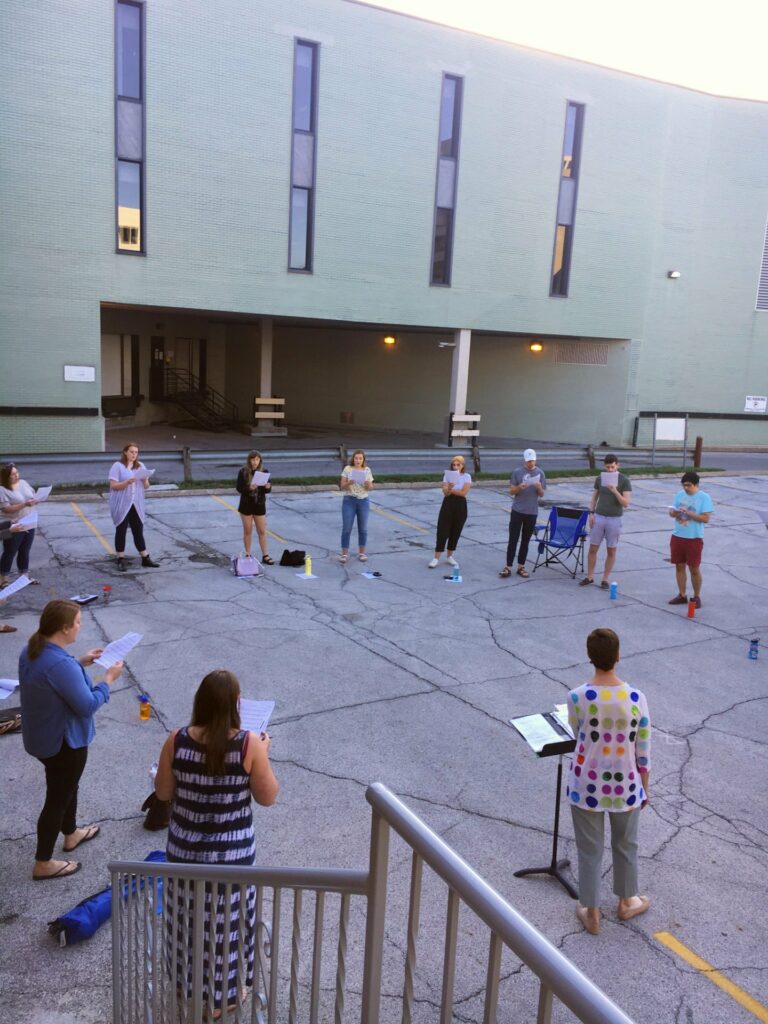 Founded in November 2019, Umeri is an ensemble of alumni of the Drake Choir, Drake University. Singers who have participated in the ensemble since its inception graduated from Drake in 1992 through 2021, majored in a wide variety of academic disciplines, and are contributing to the Greater Des Moines community in many professional areas, including education, health care, public relations, finance, marketing, accounting, sports administration, and the arts. Among their employers are a number of school districts, as well as the Meredith Corporation, Wells Fargo, Nationwide Insurance, US Cellular, Des Moines Performing Arts, Iowa Public Radio, ACLU of Iowa, Principal Financial Group, Drake University, Target, the Iowa Events Center, Make-a-Wish Iowa, the Iowa Center for Economic Success, the Iowa High School Girls Athletic Union, the West Des Moines Chamber of Commerce, and Veterans Hospital of Central Iowa.
Umeri, which takes its name from the Latin word for "shoulders," because Drake Choir members were frequently reminded that they stood on the shoulders of those who came before them, is a project-based ensemble. The choir, which presents three concerts per year, rehearses 6-7 times preceding a concert, thus requiring a high level of musical independence and advance preparation on the part of each member.
About Aimee Beckmann-Collier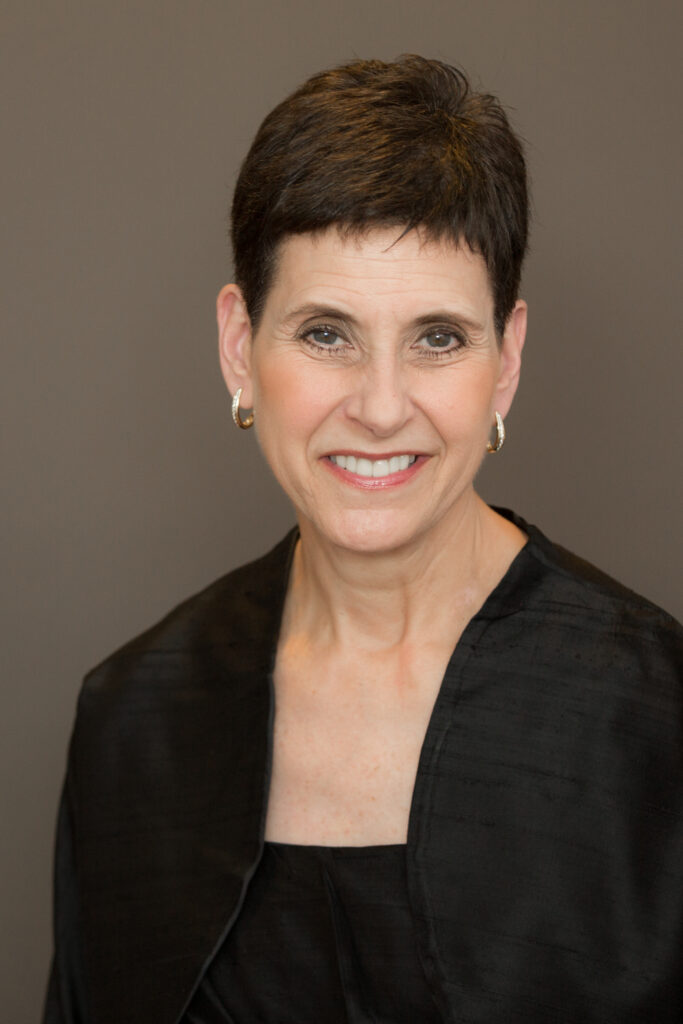 Aimee Beckmann-Collier is Director Emerita of Choral Studies and the Ellis and Nelle Levitt Distinguished Professor Emerita of Conducting at Drake University, where she taught from 1989 to 2019. She is a frequent clinician, adjudicator, and guest conductor for high school and college choral festivals, contests, and All-States throughout the country and has conducted in Carnegie Hall and Avery Fisher Hall. Drake ensembles under her leadership performed in major venues in England, Austria, Italy, France, Germany, Ireland, Wales, Latvia, Estonia, Finland, and the Czech Republic, as well as for conferences of the American Choral Directors Association. She has also appeared as guest conductor and clinician in London and at Minzu University in Beijing.
Dr. Beckmann-Collier has served in a number of leadership roles for the American Choral Directors Association, including as president of ACDA's North Central Division, chair of two ACDA divisional conferences and the Iowa Choral Directors Association Summer Symposium, and co-chair of a recent ACDA national conference, as well as president of ICDA. Her articles on a variety of topics, including Renaissance performance practices, music of the Classical period, teaching critical thinking skills in the choral rehearsal and the role of music education in a global economy, have appeared in the Choral Journal and the Music Educators Journal.
A graduate of Saint Mary's College, Notre Dame, Indiana, which recently presented her with its Distinguished Alumna Award, Dr. Beckmann-Collier received master's and doctoral degrees in choral conducting from The University of Iowa where she studied with Don Moses. She is the recipient of Drake University's Madelyn Levitt Award for Distinguished Community Service and the Stalnaker Lecturer designation, the Iowa Music Educators Association Distinguished Service Award, the National Federation Interscholastic Music Association Outstanding Music Educator Award, ICDA's Robert McCowen Award, and ACDA's Weston Noble Lifetime Achievement Award. In 2017 she was named Drake University's Teacher of the Year.